❤️🧡💛💚💙💜
Every Thursday individuals in the UK show their thanks to NHS Staff and Key Frontline Workers by clapping at 8pm and displaying rainbows.  We know that other communities across the world are also showing their support in similar ways. 
Through rainbow photos, paintings and drawings 🌈, DDCAP Group™ showed their thanks in a tweet at 8pm on Thursday 7th May 2020.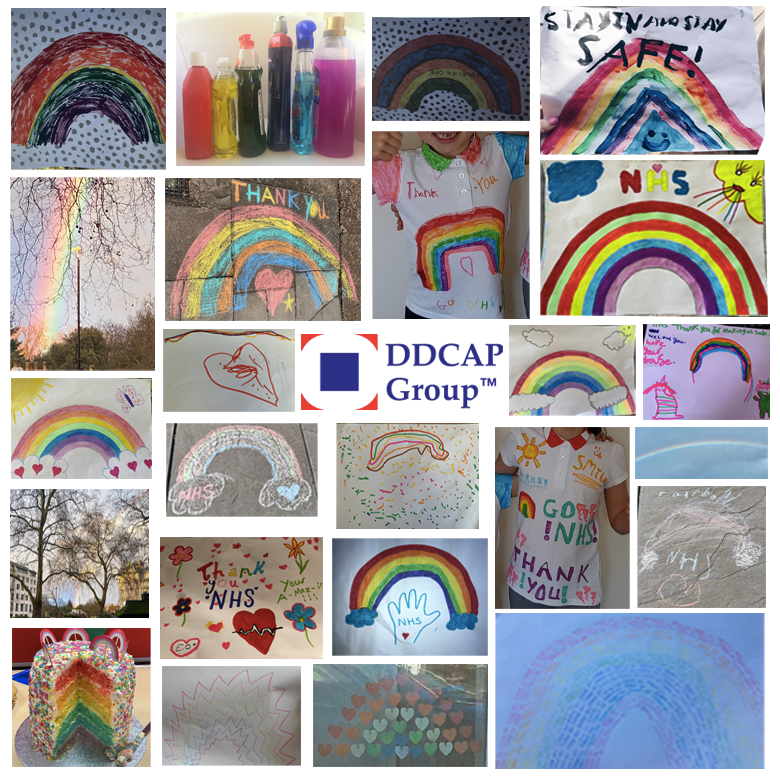 We would like to thank everyone who participated and sent us their photos. Your support is highly appreciated!
Stay safe 😊
❤️🧡💛💚💙💜